I have been up since 4:30. Boo. I literally woke with paint colors, flooring ideas, and the "I still have more to pack" dread. Thankfully the Mr can sleep through anything so I am able to time stamp posts for next week. Did I mention we are going out of town for a week for a wedding at the same time I am suppose to move and do all major things to the new house? It should be excited!Anyhow, back to the house... This room may make me the most happy. It's bright and will be even brighter once these walls go white. It has some bends here and there due to settling, but I think it adds to the charm. The thick moldings, working fireplace, and hardwoods that make my heart sing.
I can't wait to get my hands on this door. Hard to tell here, but it has beveled glass! The boys had it covered and once I took the blind down I knew this house and I were meant to be. The inside and out needs a new coat of stain to make it really shine.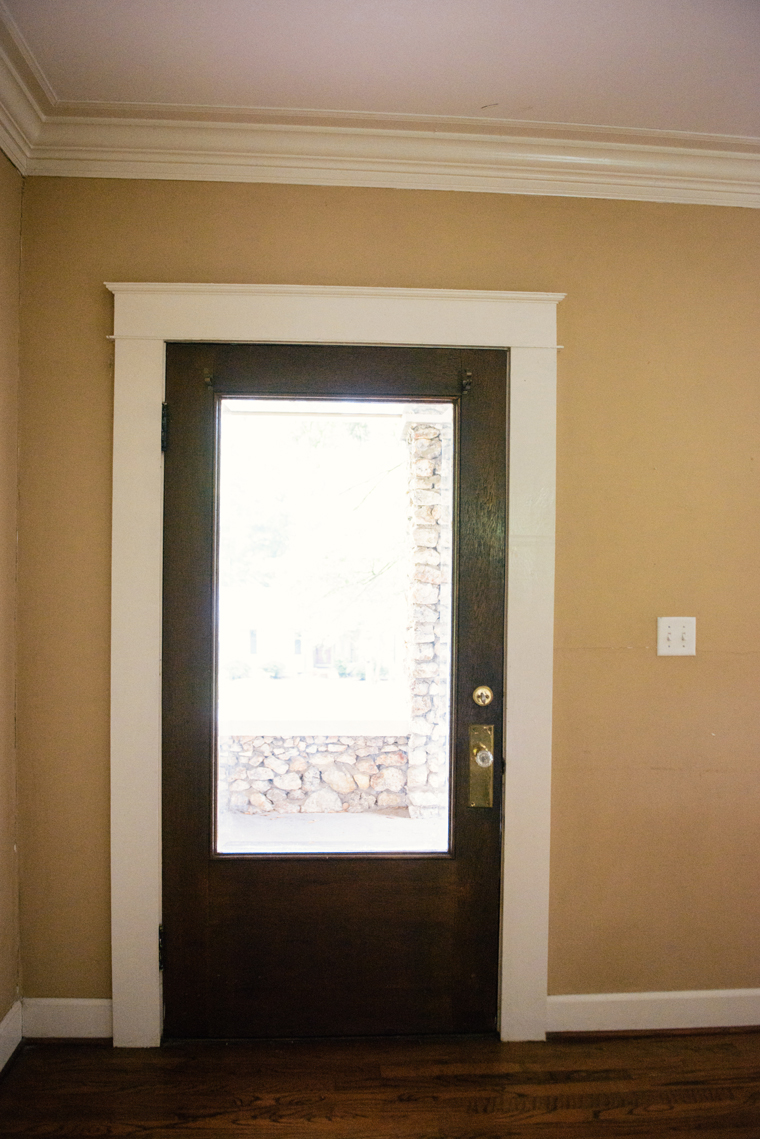 I like how the living room and dining room are spaced together making this room feel larger. I have also been bringing our pup over here and there so he will get used to the house before we actually move in. I personally think he loves it.
The piano will go on the entry wall. As far as my eye can see this is the most level spot and the only place it will fit. One of our current sofa's will be centered on the window and I am doing something fun in the nook next to the fireplace.
The above wall also holds two rooms just past the fireplace. One will be used for the master and the other will be used as an office/guest room. The master will pretty much hold our king bed and a wardrobe, but that's about it. I am thinking of hanging these lights on the wall and just use stools we curently own as end tables. I think the biggest challenge will be finding a way to store our clothes. The room does have a closet, but it is smaller than our current coat closet. HA. I may get a Pax unit or try to find an old piece that hopefully does not smell. Until i do figure it out thoug the clothes will just hang on our trusty rolling racks. Who knows maybe I will find it functional? We shall see. Any tips on how to store clothes without closets?