The house is coming along slowly, but surely. I was so sure when starting I would have it pulled together by October but alas I am way off target. Living in the house a few months did help me decide what this house and we need for it feel "finished". Granted this house will never actually be finished since it is only a rental, but finished to the point where when I walk into a room and I feel like it's home.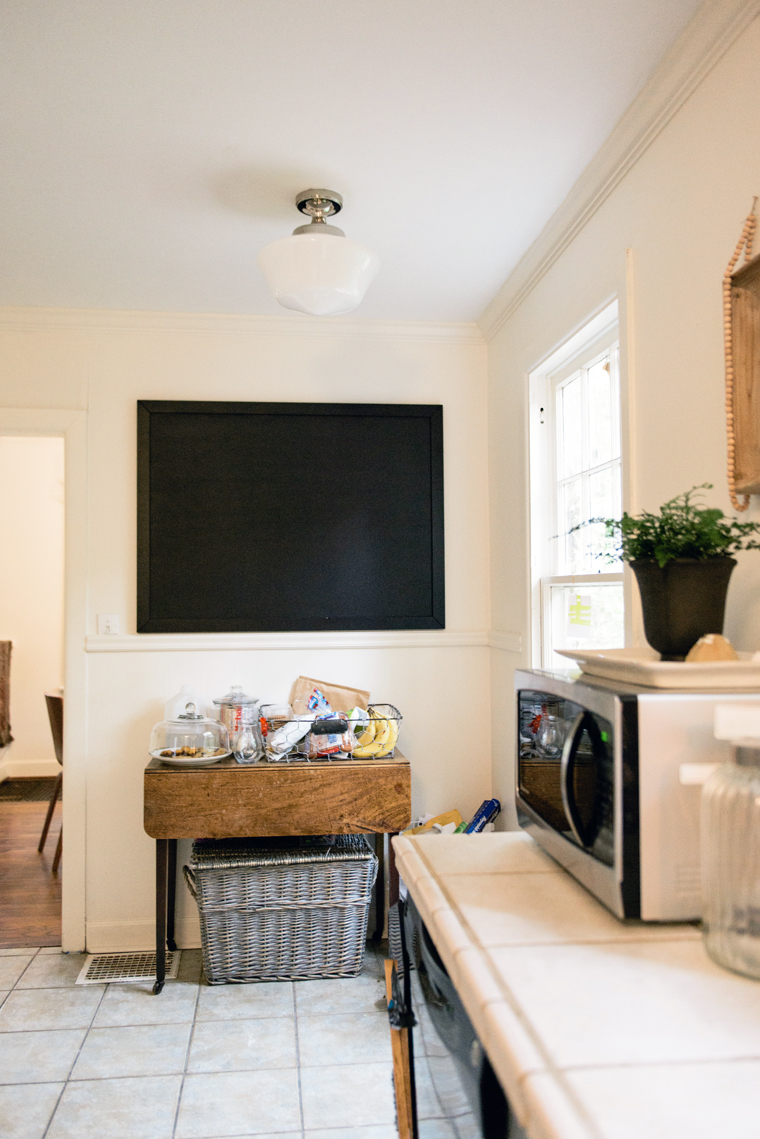 After much thought I decided I missed having a chalkboard. In our old house it was painted on the wall, but I figured being a rental I probably shouldn't go there. After looking at many I went with this one from Pottery Barn. It seemed like the best quality for the price and look I was wanting. I almost made this a DIY, but with so many other projects going on I figured this was a place that I actually should just purchase and save my time. The antique table that I fell head over heels for still makes me happy. When we have over large groups it can serve as an additional seating area, but for now it serves as a lack of a pantry overflow. The basket underneath I had forever now and has seen better days, but it's perfect place to store paper towels and the like. To the right of the table is our recycling basket. I am sure I can do something prettier, but for now it works and I already had the wire basket on hand. Also you can see the new lighting up. Not sure if I shared it yet or not, but I LOVE it. They were somewhat cheap and feel that way, but hanging you can't tell. HA.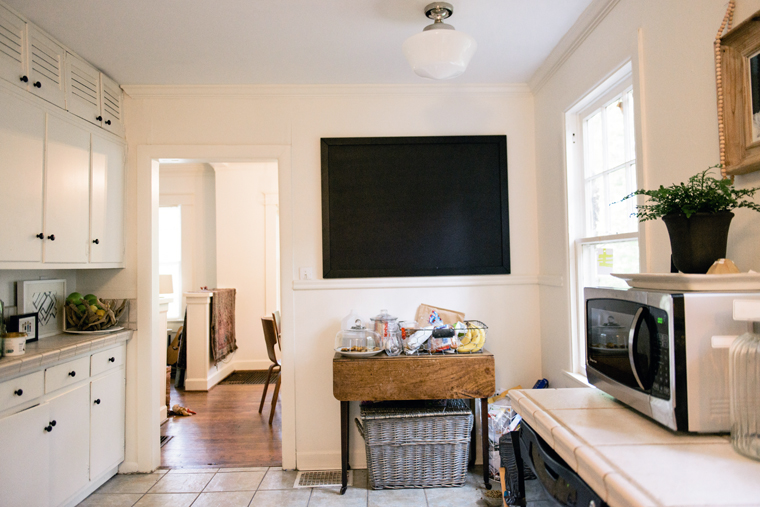 Yes, the microwave is on the counter, but I also have tile counters, chip tiled floors, and cabinets that don't shut. So you can see it may not be magazine perfect, but it functions well for us and I pretty much still love it.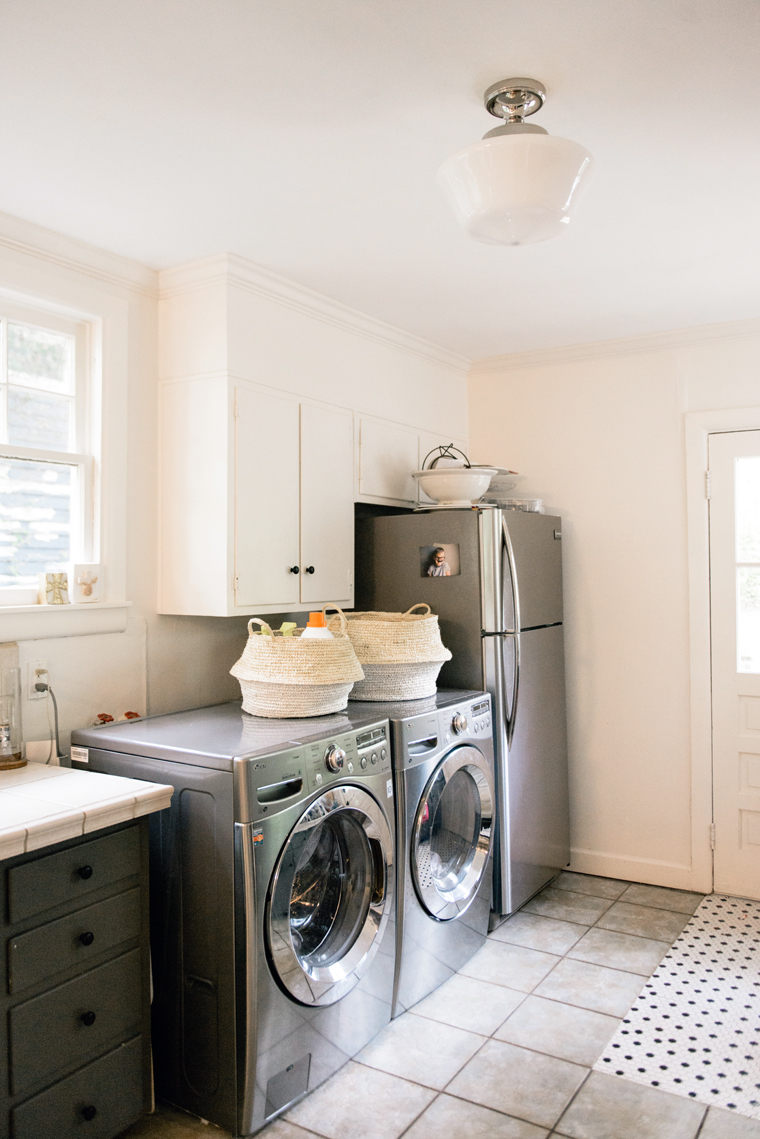 The baskets came in and I think they are just what I needed. It gives me a place for laundry and the detergent bottles that won't fit in the cabinets. This also gives you a glimpse of the other tiled floor. It was not laid perfectly unfortunately, but it's still better than the big ole hole in the floor. The old tile is no longer made in size so I had to come up with a sort of "fix". I went with a 1931 appropriate tile that acts as a rug to the back door which also serves as the main door.
sources:
chalkboard | paint color for walls and upper cabinets: Martha Stewart Talc | bottom cabinets: Martha Stewart Seal | cabinet knobs: lowes | basket under table {similar} | baskets on washer | lighting | white serving pieces | graphic art to left on buffet | black pot with fern