And this one completely rocks! The ladies over at chickdowntown were kind enough for me to choose a gift for one of you!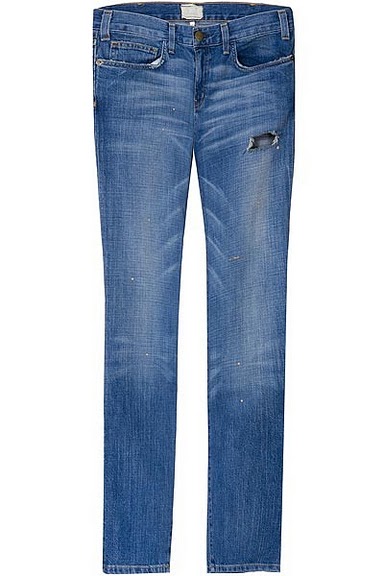 To be honest I almost past these bad boys up, but I saw them in Sak's the other day and tried them on and I fell in love. I couldn't see myself in jeans with holes already in them, but really these are amazing... I didn't want to take them off.
They are Current Elliot Jeans and retail for $237. Oh, how I would love to win, but alas I can not. I even may be slightly jealous of the one who does, but only slightly.
With fall right around the corner I could see myself wearing a J.A.K. Plaid shirt... this one would look great if you want me to get specific...
If you would like to be the winner of these amazing jeans just leave me a comment below. If you would like to be entered twice then mention this giveaway on your blog, just be sure to tell me so I know. Oh, and be sure there is a way for me to contact you if you happen to win, I would hate for you to miss out.
**I will be announcing the winner on Friday the 14th**
To follow downtownchick on twitter, click here.
To see their facebook page, click here.
*open to US residents only*

*giveaway closed*